Armada Addiction Treatment in Akron, OH
Armada Recovery of Akron is a leading addiction treatment center committed to helping individuals reclaim their lives from the clutches of substance abuse and addiction. With a dedicated team of professionals and evidence-based treatment approaches, we strive to provide compassionate and effective care for that seeking addiction treatment in Akron, Ohio.
Our Mission:
At Armada Recovery of Akron, our mission is to empower individuals to break free from the grips of addiction and achieve lasting recovery. We believe in treating the whole person, addressing both the physical and psychological aspects of addiction, to foster a healthier and more fulfilling life.
Our Approach:
Our addiction treatment center in Akron offers a comprehensive approach to recovery, tailored to meet the unique needs of each individual. From the moment you step through our doors, you will experience a supportive and non-judgmental environment, where your well-being is our top priority.
Personalized Treatment Plans:
We understand that each person's journey through addiction is different. Our experienced team of addiction specialists will conduct a thorough assessment to create a personalized treatment plan that aligns with your specific needs and goals. Your treatment plan will evolve as you progress on your journey to recovery.
Armada Recovery of Akron employs evidence-based therapies to provide the most effective treatment possible. Our therapy modalities may include Cognitive-Behavioral Therapy (CBT), Dialectical Behavior Therapy (DBT), individual counseling, group therapy, and family therapy, among others.
Holistic Approach:
In addition to evidence-based therapies, we believe in the power of a holistic approach to addiction treatment. Our programs may incorporate mindfulness practices, yoga, art therapy, and other activities that promote physical, emotional, and spiritual well-being.
Aftercare and Alumni Support:
At Armada Recovery of Akron, our support doesn't end with the completion of your treatment program. We offer aftercare services and ongoing support to help you navigate the challenges of early recovery. Additionally, you'll have access to our alumni network, where you can connect with others who have successfully walked the path to sobriety.
Armada Recovery of Akron stands as a beacon of hope for individuals and families affected by addiction. Our compassionate team is dedicated to guiding you towards a brighter future, free from the shackles of substance abuse.
If you or a loved one is seeking help for addiction in Akron, look no further than Armada Recovery of Akron. Together, we can overcome addiction and embrace a life of lasting recovery and renewed purpose.
Our Team
Meet the Armada of Akron, OH leadership team, and see how our personal stories make us your strongest ally.
Take a virtual tour.
Start on real change.
You are not alone.
We are all behind you.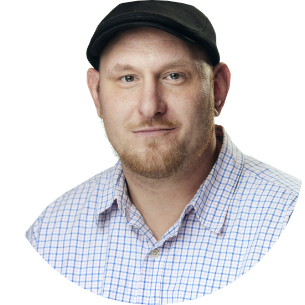 I'm here for your 24/7.
Call me now: (855) 227-6232

Find an Armada center near you.
Find Location